Ron Moen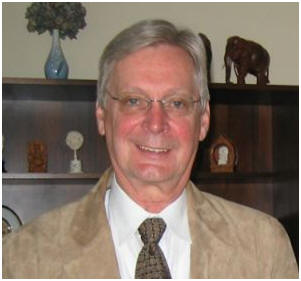 Ronald D. Moen is a statistician, consultant, and teacher to industry, government, healthcare, and education. He is co-founder and partner of Associates in Process Improvement (API, 1984) and Adjunct Lecturer in the Physics and Engineering Science Department at the University of Michigan-Flint (1995-2005). His experiences of over 30 years include General Motors Corporation and the U.S. Department of Agriculture. He served as a Deming helper at 70 of his 4-day seminars (1983-1993). He is a senior fellow at the Institute for Healthcare Improvement (IHI) since 1998 and serves as an improvement advisor for various collaboratives and idealized design projects as well as a member of the faculty for the IA Professional Development Program. He is a member of the Board of Directors at Peaker Services Inc. and Genesys Health System.
He has advanced degrees in mathematics and in statistics and has given over 70 presentations and technical papers throughout the United States, Canada, Mexico, Europe, and Asia over the last 30 years. He received the Craig Award in 1988, 1990, and 1998 from the Automotive Division of the American Society for Quality for outstanding technical papers. He is co-author of the book Improving Quality through Planned Experimentation, (McGraw-Hill, 1991), the second edition, Quality Improvement through Planned Experimentation (McGraw-Hill, 1998), and The Improvement Guide second edition (Jossey-Bass, 2009). He is the 2002 recipient of the Deming Medal.
He is a member of the American Society for Quality (ASQ) and the American Statistical Association (ASA). He is a co-founder of the Greater Detroit Deming Study Group. His primary interests include:
Developing methods to design and redesign products, services, and processes
Consulting with improvement teams and product development teams
Establishing quality as a business strategy in any organization
Teaching and applying the Deming philosophy and TQM to management.
 His wife of over 42 years owns and operates Cedar Crest Academy, a private elementary school. They have a son and daughter and three grandchildren.
His email address is This email address is being protected from spambots. You need JavaScript enabled to view it..